All Activities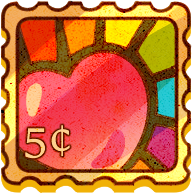 Show your (or your characters') pride!
Details
One of the largest events in the Strange Realm is upon us: the yearly pride parade! Pick out a stylin outfit or come as you are, everyone's invited to the festivities! Show off you (or your character's) pride!
Realm: Strange Realm
Note: If you don't currently own any character but still wish to participate, you can use the
NPC
's instead!
Art Minimum Requirements
Full Body
Flat Colors 
Any/No Shading
Any background
Any line quality
Writing Minimum Requirements
Rewards
---
Skills
No skill increase.
---
Stat & Level Rewards
No user rewards.
3 character EXP
0 character points
1 result found.